Unitarian Universalist Pentecost – Living into the...
"There is a Pentecost going on among Unitarian Universalists.  People are coming alive and beginning to live their lives on fire.  Unitarian Universalism is wrestling in a very deep way with what it means to live life every day as if being a Unitarian Universalist can change individual lives and change the world.  Unitarian Universalists are finding that their religion is not about going to...
Where Shall We Go From Here?
Our friends at the UUCF discovered a 1968 article published by the UUCF. I'm highlighting certain parts because I'm just blown away … this is a conversation that's also happening right now, in 2012.  Where Shall We Go From Here? An article by the Rev. Harry Hoehler in the Summer 1968 UU Christian Journal, soon after the release of the UUA Report of the Committee on Goals....
"Taking in information is only distantly related to real learning. It would be..."
– Peter Senge, The Fifth Discipline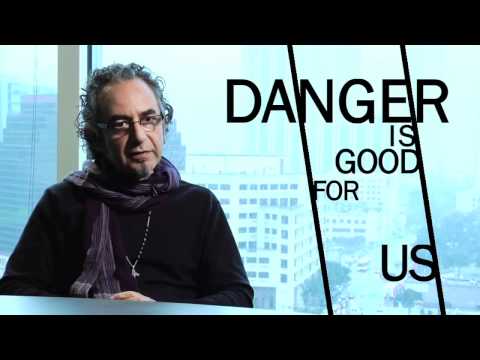 "Come back to church." →
One of my favorite stories of radical missional church incarnation is from Michael Frost's book Exiles, about the young adult who had attention deficit disorder and had always found it difficult to sit still in the pews with his family during worship, and so when he became an adult it dawned on him that he really didn't have to go to worship anymore as he had in the past in the congregational...
ReShaping the World: Church in Likeness to a... →
by the Rev. Ron Robinson The prevailing church model today does much good in the world, and will continue to do so. But what I want to leave you with today is that no matter how good the congregation and its people are, and no matter how much it grows in number as well as in vitality, that fewer and fewer percentages of people in the world around the congregation are likely to be attracted to...
The Breath of Mission
Our most basic life process is one of receiving and giving. Taking in, and putting out.  Breathing. We take in oxygen. We put out carbon dioxide. You can't do just one. Try it. Either only inhale, or only exhale, but not the other.  I'll wait. As a member of a religious community, we too must both take in and give out. Which came first, a friend recently asked, the chicken or the egg? First? I...
Moving Beyond the Box, a Missional Postflection →
 Liberal theology does not come from liberals thinking about religion, it emerges out of the disciplined process of how we tell these stories and engage those images.   This means dealing with not just the stories, images and ideas that we like, but engaging the ones we don't as well. One of James Luther Adam's (20th century liberal theologian) guiding principals for a free faith is a belief in...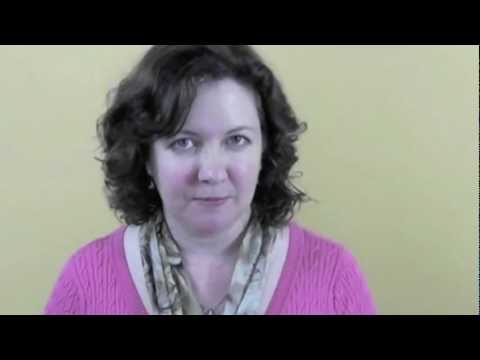 Peacebang: The Missional Church and Unitarian... →
The missional church cannot generate its energy from the sighs of relief exhaled by its members who are welcomed into it as a place of refuge from "icky ole religion." Nor can it be a place where people slide "safe" into home base and stay there for the rest of their church life, with grass stains on their pants and a sense of elation for having made the run. The church's responsibility is to...
AT THE INTERSECTION OF MISSIONAL AND UNITARIAN... →
The core elements of the modern missional theology movement strongly align with the theological house of Unitarian Universalism that Rebecca Ann Parker explained at Collegium 2003.  These elements propel us toward new understandings about how we should work in, and engage with, the world.  They urge us toward the life of a modern missionary, in which we both work with the culture, yet still...
Worship Wagging the Dog? →
"It is perhaps in our foundational understandings of humanity and God – and their..."
– Joanna Fontaine Crawford, "At the Intersection of Missional and Unitarian Universalist Theologies" [1] Marilyn Sewell, "The Inherent Worth and Dignity of Every Person," in With Purpose and Principle: Essays about the Seven Principles of Unitarian Universalism, ed. Edward A....
"…my experience is that there are many others in our movement that are feeling..."
– David Owen-O'Quill, comment on "A Missionary Faith," Celestial Lands, web log comment posted February 14, 2008, http://celestiallands.org/wayside/?p=40 (accessed May 13, 2010).
Spiritual Direction, Discernment, Mission and the... →
You're here because you know something is wrong.  What you know you can't  explain, but you feel it. You've felt it your entire ministerial life, perhaps all your life - that  there's something wrong with the church. You don't know what it is, but it's there, like a  splinter in your mind, driving you mad. It is this feeling that has brought you to this  ...
"The Beloved Community is not an organization of individuals seeking private and..."
– Clarence Russell Skinner, The Church of the Beloved Community (Universalist, minister, educator, theologian)
A Missional Thanksgiving Letter From a Monk Who... →
It isn't enough just to be mission or purpose... →
More interesting exportable research from Barna on... →
Missional New Monastic Emergent Church Workshop in... →
Resources On Connecting with Your Missional Field →
"Servant"
We, the Red Pill Brethren, reclaim the word "servant."  It speaks to what we aim to do – serve others. It evokes the wisdom of Wu Li — Before enlightenment, chop wood and carry water. After enlightenment, chop wood and carry water – and Jesus, kneeling to wash his disciples' feet. Dasa, Obadiah, Abdullah … so many religions name and respect the one who serves. Some will want to argue that it...
Going Missional in the Exurbs
Mooresville, North Carolina may just be the textbook sample of a booming exurb. Just a few decades ago, it was a small town of textile and furniture plants near Lake Norman. I imagine they felt fairly remote - Charlotte, NC was much smaller then than today, and Mooresville is almost 30 miles north of downtown. But in just the last decade, Mooresville almost doubled in size, to nearly 33,000...
Awesome Events at Your Missional Church
Marie Flora is Radical Hospitality & Event Director at Ginghamsburg Church.  She presented a workshop on Orchestrating Excellent Events at the Change the World Conference. Marie handles all the hospitality aspects at the church. She coordinates the servants (volunteers - Ginghamsburg doesn't use the term volunteers, all are servants) who help with hospitality.  Servants are essential to...
Is Congregational Polity Killing Liberal Mission?
Successful missional churches make some fundamental assumptions about how they operate. Perhaps the biggest one is: mission is the reason the church exists. This controls everything from how worship is done to what leadership is and how decisions are made. For example, before the 40 members of Fort McKinley United Methodist Church voted to be assimilated by the Ginghamsburg Church, a Q&A...
The UU Missional Issue
The equation of a missional church is quite simple.  It involves the interweaving of two types of commitments through the church system.  First there are the spiritual commitments of the faith, the second are the cultural commitments of the people you're trying to reach.  The equation looks like this: Faith + Culture + Church = a missional church. Simple.  The unique struggle of UUism, and...
Workshop in Lay Leaders and Mission
Workshop on Lay Leaders and Mission Missional Church empowers apostles.  Remember that a disciple is a follower and an apostle is one who is sent.  I encourage people to reclaim and/or use this language.  A disciple is not a blind sheep,but a servant and student of the mission.  I am a disciple of the love of God, the gospel (teachings) of Jesus and the five smooth stones of religious liberalism. ...
To Grow a Big Missional Church, Start a Bunch of...
The key to having a large, vibrant, missional church is to have a lot of small, vibrant, missional churches.  The Ginghamsburg model relies on a simple organizational technique familiar to many congregations for their missional success: small group ministry. I sat in on a workshop with Ginghamsburg's Small Group Ministry Coordinator Kevin Applegate and picked up a lot of insights into not...
If You Want to Change the World, Start with... →
…There's a lot to say and learn from this exercise in church planting/revitalization, but first – Breakfast.  We arrived for a site visit at Fort McKinley at lunch time and were served Breakfast.  Here's why.  The first six months after Ginghamsburg assimilated Fort McKinley the staff decided they were not going to save the world or the city, but instead work on making a significant...
The Workshop Where It Began Five Years Ago: Notes... →
CTW Conf: Right Here, Right Now - Alan Hirsch
 Alan Hirsch, one of the real godfathers of the missional movement, spoke at the conference. He talked about how the church is no longer a privileged voice. "Now we get to work from the margins. We have to live an ethical life and get credibility again."  He is hopeful that there will be a fundamental shift in the church. He pointed out that we still think about church in Constantinian forms, but...
CTW Conf: Get Off Your Assets
Break Out Session: Get Off Your Assets, Discovering and Deploying Assets in Your Neighborhood "A good neighbor is one who steps outside of their personal boundaries, lends a helping hand, and shares their gifts unconditionally with any and everyone."  In this workshop, the speaker pointed out that focusing on the needs of a community sets up a model where the church provides services to meet those...
Day 1: Change the World Conference
After a short, energetic worship service, Mike Slaughter takes the stage. He has been the minister of Ginghamsburg Church for 33 years. Dayton is one of the 10 fastest dying towns in America. — 64% of resources at the Ginghamsburg church go back out into the community. Slaughter immediately emphasizes, "Movements aren't made in a moment."  He asks this giant audience, many of whom are...
The Red Pill Brethren are in the sky
Coming from different cities, we're all on our way to O-Hi-O, to the Change the World Missional Church conference.  Speakers include Mike Slaughter, Rudy Rasmus, and Alan Hirsch. We are psyched. Alan Hirsch is one of the fathers of this movement, authoring many of the books that have held transformational moments for their readers, such as The Shaping of Things to Come.  Mike Slaughter and Rudy...
"No one can say: 'Since I'm not called to be a missionary, I do not have to..."
– Thomas Hale, On Being a Missionary, p 6
Links to diverse missional communities and... →
Missional Links →
411: NYC CHURCH PLANT LAYS THE GROUNDWORK IN... →
…To that strategic prayer cover, the 411 team added intentional service in the community.  It started simply, with water and granola bars or Krispy Kreme donuts and Starbucks handed out in sub-zero weather as busy New Yorkers were hustling to work.  The group's service expanded from handing out bubbles to kids in the park to weeding the now-famous Daffodil Hill where bodies were...
2 tags
"A church cannot be a place where we are merely to come together once a week and..."
– Caroline Bartlett Crane (via psdlund)
Bringing it All Back Home →
…Missional Church means relocating to abandoned places of empire but it's something else altogether to see the empire abandoning them around you quite literally as you set up shop….
2 tags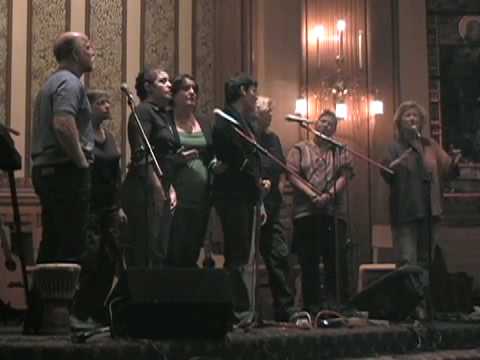 2 tags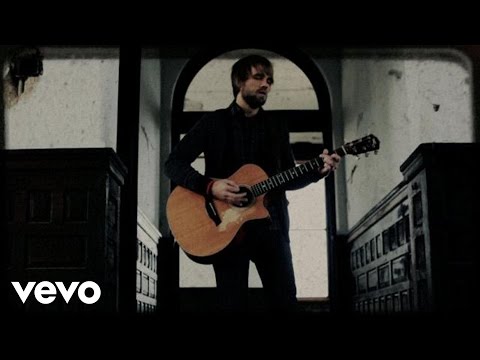 Let mission drive us →
…The only way to welcome change is to have a strong understanding of the congregation's mission, which is to say, that which commands its very existence. Without a dynamic mission that drives it, a congregation will drop to the de facto, implicit mission of having a community of like-minded people. If this is the goal, people will reject change, because as soon as they establish that...
What Missional Looks Like →
Living their values cooperatively …The house sits on a quarter-acre corner lot in Boston's Roxbury neighborhood. The planning committee stipulated that they find a lot with outdoor gardening space and that it be accessible to public transportation. It's a gritty neighborhood. Once grand, the area has fallen victim to urban blight, with its crime and unemployment rates among the city's...
PLEASE help "A Third Place"
Go here: http://www.communitiestakeroot.com/Plant/Index Sign up Click on "Leaders" Find "A Third Place" Vote. Vote every day for the rest of May. Help this wonderful UU Missional Community get an orchard.
A Tale of Two Robinsons →
"…These elements of social capital have long since been stripped from the Abandoned, and justice for the Abandoned requires substantial and personal reinvestment, family by family, block by block.  I came away with a deepened attraction that Rev Ron Robinson is on the right path with his Third Place ministry in Turley, OK. But there are two things about Ron's ministry that fly in the...
Abandoned Places of Empire Movers →
"…Getting up and moving to abandoned places of empire is a radical idea.  You've got to think Adin Ballou would have loved it.  What places near you are abandoned? How can you engage them? What marks of the New Monastacism can you take up or take on?"
"I believe…people never mean half of what they say, and that it is best to..."
– Dorothy Day